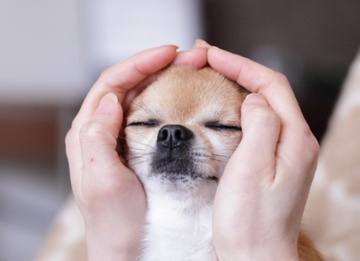 Animals respond very well to the Reconnective Healing experience. It is a wonderful way to honour our friends and companions.
Your pet can receive a Reconnective Healing session in the comfort of your home.
And while you are holding your pet you, too, will receive benefit of the Reconnective Healing frequencies.
Reconnective Healing is mainly touch-free, allowing animals of many dispositions to immerse themselves in the experience.
Reconnective Healing can assist animals with illnesses, fears, anxiety and even behavioral issues. Cellular balance can be restored in order to bring about an improved state of health, the ability to accelerate the healing process, and keeping your animal friend calm, at rest, and peaceful during stressful situations.
Vicki Reese is a Reconnective Healing Practitioner in Coquitlam, BC Canada. She has been professionally trained to help animals with Reconnective Healing by Renée Coltson, and would love to facilitate a healing for any of your animal friends.
Keep in mind that animals can be healed by Distance Healing as well.